Writing Assignment – Welcome To Paradise!
The Maldives is a country in South Asia. It's specifically a tropical nation in the Indian Ocean composed of 26 ring-shaped atolls. This is my dream vacation spot as it's the sunny side of life blessed with magical and breathtaking displays of sunshine year round. Conveniently when the weather is too hot and humid it's frequently complemented with cooling sea breezes.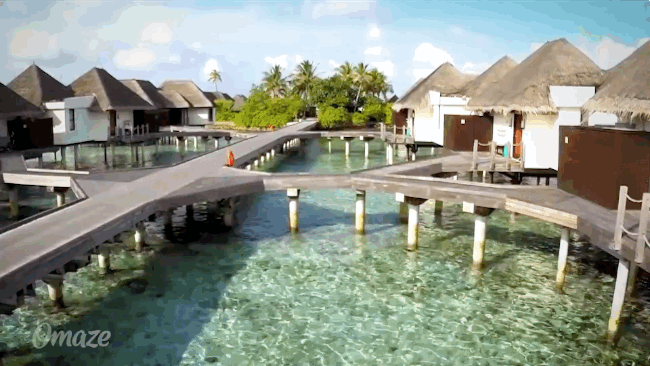 With multiple unique resorts and hotels to choose from within these islands, there is endless activities to choose from. There is a spiritual side of life within the area like meditation, underwater spas, yoga, and The Practice of Ayurveda. Ayurveda means "the science of life" and it's an old philosophy based on the true understanding of enteral truths about the human body, mind, and spirit. This has been known in the Maldives as it has been used for generations with herbs and special ingredients. The Maldives is one of the leading waters ports hub as it has canoeing sailing, fishing, types of surfing, free diving, fun tubing rides, jet ski and a lot more. Talk about thrills galore. Also According to VisitMaldives.com, There are resorts that cater for guests who like to party at night and arrange evening entertainment by visiting bands and DJs. About 50 resorts have purpose-built night clubs for karaoke or DJ entertainment and are equipped to provide a great night's dancing as a change from diving or sunbathing all day. This is literally what stepping into a dream looks like. I can't wait until I am not a broke student to plan this clear water vacation trip after college.